Eastern Washington's Alcobendas named 2018 Fred Mitchell Award winner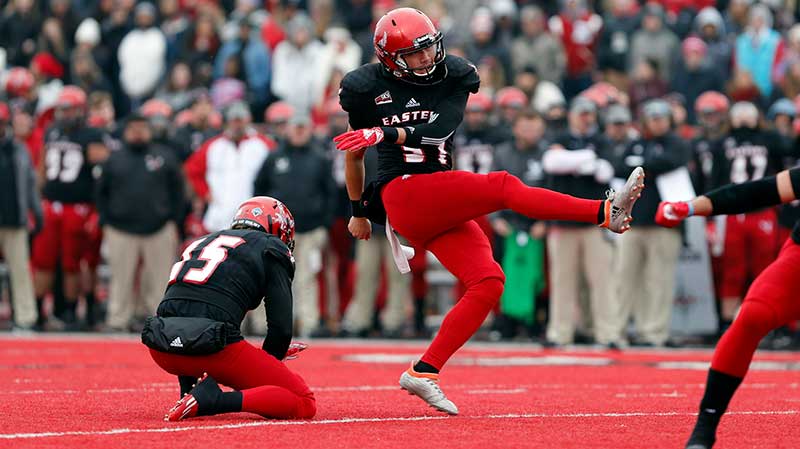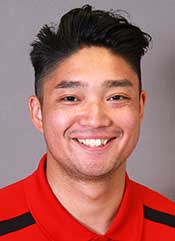 Eastern Washington University's senior place-kicker Roldan Alcobendas (Camas, Wash.) is the recipient of the 2018 Fred Mitchell Award. The Award is provided to the nation's top place-kicker in FCS, Division II, Division III, NAIA, and NJCAA for excellence on the football field and in the community. Over 750 place-kickers are eligible.
The Award is named for Fred Mitchell, the All-American place-kicker from Wittenberg University and 41-year sports columnist for the Chicago Tribune.
"Roldan Alcobendas checks all the boxes when it comes to fulfilling the criteria for being the 2018 Fred Mitchell Award winner. His perseverance following a pair of devastating knee injuries has been remarkable. And his commitment to community service is what we are all about. We are proud to add him to our family of distinguished winners." said Fred Mitchell.
Roldan Alcobendas remarked, "I was honestly speechless when Mr. Mitchell let me know. I'm very honored to be recognized with this award.
"I give all the credit to the 11 guys. Coach Best always says wheat mattes if for everybody to do their job to make this operation work. I honestly couldn't have been able to do this without them, including Curtis Billen who has been our snapper for the last four years. I've had a few holders, but have full trust that they are going to execute their job just like they think I'm going to execute mine."
Off the field, Alcobendas and the Eastern football program participate in numerous community service projects during the year, including youth clinics, Cheney "Clean-Sweep" campus pick-up days, the "Bleed Eagle Red" blood drive, the HUB 360 Program for middle school students, Special Olympics and the "Light the Way Dinner Auction" to help raise funds for the American Childhood Cancer Organization of the Inland Northwest.
The award's Selection Committee Chairman Rob Perry shared that "We have been blessed with nominees of remarkable character and strength. Roldan's accomplishments and fortitude have earned him a place of honor among some exceptional young men."